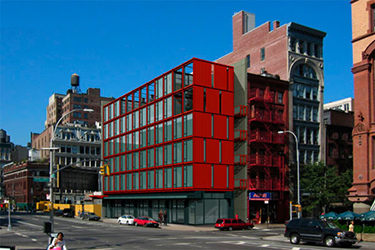 Anu Enterprise- An ISO 9001:2008 Certified Company is a fast growing dynamic organisation into manufacturing and trading of Computer Accessories and Plastic Files and Folders under our brand name PINNACLE ™ .
We also sell Inks, Computer Cartridges for all types of printers, Printer Ribbons and Toners for your daily use. We have a well-equipped manufacturing base with strict QC staff in Mumbai.
Started off in 1986 by manufacturing dies and moulds, we gained a reputation of being developer. We can develop product as per our customer needs. Today we have wide range of products to offer to our customers.
Today we have large number of distributors and dealers in Mumbai and many other parts of India so that our products are easily available to our customers. Innovation is the need of an hour. Hence we put our sincere efforts to launch a new product at regular intervals.




Manufacturing Expertise
We have a complete in-house setup for manufacturing our products. We have our own Tool room, Machine House and assembling unit and packing unit, so right from developing dies of the products to production to assembling to packaging is done in our factory. We have a warehouse so that good number of stock can be maintained.
Our Vision & Mission
To continuously strive to offer the best quality products to our customers and establishing our organization as the preferred choice of our clients. Whenever we deliver a product to a customer we want to be sure that the product bears our hallmark of honesty, integrity and quality at a competitive pricing.
Business Philosophy
At Anu Enterprises, we believe in building and maintaining long-term business relationships with our business associates. It is our sustained interaction with our customers & associates that has allowed us to grow and expand our business activity.We seek to find new and better ways of manufacturing our products and adding value to every individual product and service offered by us to them.
Our Strengths
Some of the factors that give us a competitive edge over others are:
Quality products at reasonable prices
Timely delivery
High production capacity
Rigorous quality standards
Skilled workforce
Meeting With Client's Requirements
have the capability to provide our clients with products that can be custom manufactured as per their exact requirements. We hold expertise in the custom manufacturing of the products as per our client's requirements.
Our expertise has been refined over the years by meeting the toughest manufacturing challenges of our clients. Keeping in mind the urgent needs of the clients, we can supply them with products in bulk quantities at competitive prices.
We continuously strive for innovative & leading products that enables us to gain enviable reputation in the industry. The desire to succeed with deep-rooted principles has propelled us to grow multifarious. We are committed to satisfy our customer's needs. We achieve this by supplying extensive range of high performance products with superior quality, services, delivery and competitive prices.
It is because of our Quality, Competitive Price and Timely service and wide range which has helped us to become market leader of Computer Busters. Our mission is to be the market leader in all the products we offer and in near future we will be able to achive that by customer satisfaction.
We give 100% replacement warranty against any manufacturing defect.
Inquiries for Distributorship are solicited. Interested persons may contact us immediately.